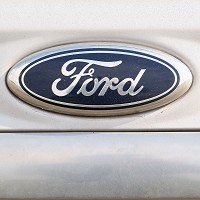 A slump in European sales has prompted Ford to announce the closure of one of its biggest European factories.
More than 9,000 workers are set to lose their jobs when the car giant's factory at Genk in Belgium shuts.
With Ford expecting to make a big loss this year in Europe - where it gets around a quarter of its overall global sales - analysts have said it has more factory capacity than it requires.
The company has told a management council at the Belgian factory that production is winding down, the European sales decline having forced a restructuring.
Two years ago regional authorities in Flanders, northern Belgium, committed Û57 million to keeping the car giant in the area. Flanders minister Kris Peeters said: "In October 2010 we negotiated and signed a deal worth many millions. And now they say 'okay, let's close Genk'. It is incomprehensible and a nightmare for those people."
Christian Democrat union representative Johan Lamers said the surprise news - coming exactly 50 years after construction work began on the factory - was "an extremely bitter pill".
Copyright © Press Association 2012