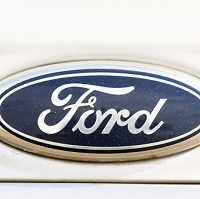 Ford has started production of the new zero-emission Focus Electric in what it describes as a landmark move.
It is the first full-electric vehicle to be built by Ford in Europe and spearheads a new range that will also include the Ford C_MAX Energi plug-in hybrid electric vehicle next year and the all-new Ford Mondeo Hybrid soon after.
The Focus Electric has an advanced electric motor and lithium-ion battery powertrain capable of a top speed of 84mph.
Across the range the vehicles all feature a 6.6KW integrated on-board charger that boasts a driving range of around 60 miles from two to three hours of charging from a 32 A power supply.
Any motorists whosejourney planner informs them they will need more juice than that should note a full charge of the Focus Electric - which takes between three and four hours - will increase its driving range to 100 miles.
"Focus Electric marks the dawn of an exciting new age of full-electric Ford passenger vehicles in Europe," said Barb Samardzich, product development vice president, Ford of Europe.
Copyright © Press Association 2013