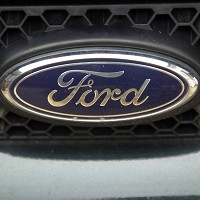 A pair of ex-rally aces have shown that careful driving really can reduce fuel consumption by setting a rate of 108.78mpg in a Ford Fiesta.
Andrew Marriott and Andy Dawson set the benchmark in their Ford Fiesta Econetic 1.6 TDCi during this year's MPG Marathon.
Their fuel consumption rate was 27% lower than the Fiesta's official EU combined economy of 85.6mpg - proving that taking extra care, keeping a light foot on the accelerator and anticipating the flow of traffic can significantly reduce fuel usage.
Careful driving will also help avoid accidents and could help to reduce car insurance premiums.
The MPG Marathon aims to test the fuel consumption of showroom vehicles.
This year's route was hit by tough weather conditions as drivers passed through areas including South Wales and the Cotswolds.
Despite the tricky terrain, many of the 27 cars involved in the race recorded significant improvements on their official EU combined figures, but Mr Marriott and Mr Dawson came out on top, beating their closest rival by more than six miles per gallon.
Marathon organiser Ross Durkin said the average improvement over combined cycle figures was almost 16% - a figure which he hailed as "impressive by anyone's standards".
Mr Durkin added: "Manufacturers have done a tremendous job in improving the fuel efficiency of all new cars and vans, but motorists should see their published fuel consumption figures as a target to beat, not the maximum achievable."
Copyright Press Association 2012