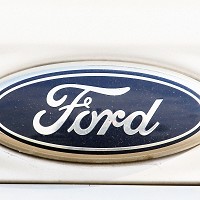 Ford cars now have the ability to "see round corners" - a godsend for motorists whose view is obstructed.
A video camera in the front grille gives drivers a 180-degree view of traffic, meaning they will no longer have to edge out dangerously into the road at a blind junction or when exiting a driveway.
Motorists buying a car can now get it as an option in the new Ford S-MAX and Ford Galaxy.
It is hoped the new technology will reduce the national accidents toll. European statistics show that around 19% of drivers involved in collisions at junctions experience obstructions to their view.
In the UK, vision affected by external factors contributed to 11% of all road accidents in 2013, according to the Department for Transport .
Ford already offers rear-view camera technology in some of its models to help drivers reverse their cars safely.
The new round-corner camera adds another element of safety to the motoring experience, offering views of both left and right on the vehicle's eight-inch colour touchscreen.
The one-megapixel camera is just 33 millimetres (1.3 inches) wide and is kept clean by a specially-designed retractable jet-washer that operates automatically when the windscreen wipers are activated.
Ford says the technology, which is operated at the push of a button, has been tested on all kinds of roads in several conditions.
It has tackled tunnels, narrow valleys and garages in different lighting to ensure the technology works well even when sunlight is shining directly on to the camera.
Ronny Hause, an engineer with Ford of Europe's Driver Assistance Electronic Systems, says it is not only blind junctions when the camera can prove useful. It can also help with an overhanging tree or bushes, for example, or negotiating a particularly challenging driveway.
He expects the new camera to be "one of those technologies that people will soon wonder how they managed without".
Copyright Press Association 2015
https://www.gov.uk/government/organisations/department-for-transport (Department for Transport)