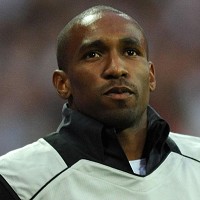 Tottenham and England footballer Jermain Defoe has been fined £500 and handed four penalty points for speeding in a Ferrari.
Defoe, of Cuffley, Hertfordshire, did not attend the hearing at St Albans Magistrates Court, where he was also ordered to pay court costs.
The 26-year-old was caught by a speed camera driving at 45mph in a 30mph limit in Hertfordshire last year.
The case comes only a month after the striker was disqualified from driving after being found guilty of speeding, but his sentence was immediately suspended as his lawyers appealed against the conviction.
Chelmsford Magistrates Court heard Defoe denied twice breaking a 50mph limit on the M11 in Chigwell, Essex, in 2008.
Copyright © Press Association 2009