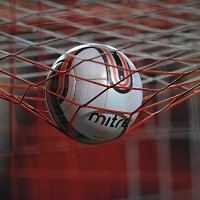 A Premier League footballer is set to become the first UK owner of a Fisker Karma extended-range electric saloon.
The footballer will be able to rest assured he will remain one of the few driving the vehicle, which will be delivered to him shortly.
And, although this might not be a concern for high-paid footballers, he might like the fact he can save oncar insurance while also doing his bit for the environment.
Although the California-based firm has set up its first service outlet, there are currently no UK dealers.
Barny Koehler, chief executive of Fisker's European business, explained that it was important to establish service outlets first.
"The cars are left-hand-drive only and in the short term we can handle sales from Europe but we are talking to a number of parties in the UK who are interested in establishing dealerships," he said.
Mr Koehler and co-founder Henrik Fisker, who designed the Aston Martin DB9, established the firm five years ago.
The Karma is a hybrid that uses a 2.0-litre turbocharged four-cylinder petrol engine as a generator when the lithium-ion battery pack runs out of charge.
Contract assembler Valmet makes the vehicles in Finland and Fisker Europe is based in Munich.
Copyright Press Association 2012