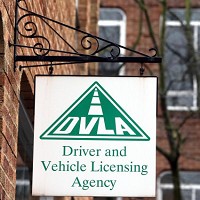 Firms that run a fleet of vehicles have been provided with new access to details of their employees' entitlement to drive, thanks to a newly-launched trade body.
The Association for Driving Licence Verification (ADLV) has been set up ahead of the abolition of the driving licence's paper counterpart and will give fleet users secure access to DVLA data.
Members of the new ADLV already receive driving licence checking via the DVLA-run Electronic Driver Entitlement Checking Service.
Regular audits are to be carried out by the ADLV to make sure that data is secure and being accessed responsibly.
Malcolm Maycock, the new trade association's chairman, says the organisation will help provide fleets with a best practice approach to verifying driving licence data. He adds that the service will be delivered by the most experienced organisations in the sector.
ADLV will supply customers with full licence details subject to consent being given by the licence holder.
Copyright Press Association 2014