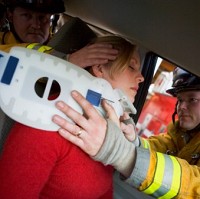 Two new reports aim to help organisations save lives, money and the environment by improving fleet safety.
The survey report and best practice guidance, both from the Brake road safety charity, are targeted at fleet managers wanting to manage young driver risk.
The guidance includes specialist tips given at last year's Brake seminar on "young drivers at work".
It is published alongside the first of four reports on a recent Brake poll of fleet managers; part one focuses on how young at-work drivers are managed.
Traffic fatalities are the biggest global cause of death for 15 to 24 year-olds with at-work drivers overall up to 26% more likely to crash than other motorists.
Brake says it is vital for fleet managers to take action to manage this high-riskcar insurance group.
Nearly a quarter (23%) of those polled did not know what percentage of their vehicle collisions involved a young driver.
The charity says this is concerning since fleets that don't record and maintain this information cannot assess and mitigate their risk.
Roz Cumming, professional engagement manager at Brake, said the reports emphasise the importance of managing young driver risk, and provide practical steps for fleet managers to follow.
Copyright © Press Association 2013