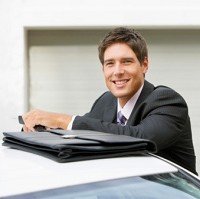 The costs of repairing company cars that are part of a fleet has more than doubled in the last year-and-a-half.
The average repair bill for a fleet vehicle shot up from £110 in February 2010 to a staggering £246.59 in June 2012, according to new figures from Manheim.
While the reasons behind the 123% rise are not yet fully clear, Craig Mailey, marketing director at Manheim, said that the use of older cars with higher mileages may be at least partly to blame.
The valuations are based on the British Vehicle Rental and Leasing Association's (BVRLA) "fair wear and tear" test - and with more elderly fleet vehicles on the road, it is becoming ever more vital that companies invest in comprehensivebreakdown cover .
With fleet values driven up by a lack of high-quality stock, Adrian Rushmore, pricing expert for Glass's, said it no longer made sense for leasing companies or fleet-owning organisations to pick up the tab for expensive repairs.
He added: "With the strength of the market as it is, why spend the money?"
Copyright Press Association 2012