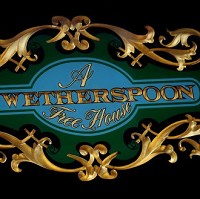 Pub chain JD Wetherspoon is to open its first motorway premises after being granted permission for a 24-hour bar and restaurant at a service station off the M40.
The pub, off junction 2 at Beaconsfield, Buckinghamshire, will have a licence to serve alcohol from 8am to 1am, seven days a week.
It could be the first of many motorway pubs as the Government considers lifting restrictions on alcohol sales at service areas.
But the move has been condemned by road safety campaigners who say it will tempt more people to drink and drive.
Carol Whittingham, founder of the Campaign Against Drinking and Driving, said she is "absolutely astounded" that the licence has been granted.
"I can't understand how the local authority has allowed this," she said. "It is just not necessary - you can buy alcohol on every street corner so why tempt people by having it at motorways as well?"
The Home Office has been consulting on a law currently banning the sale of alcohol at some service stations.
It is increasingly now sold through retailers such as Marks & Spencer, and two weeks ago Harvester opened its first motorway restaurant serving alcohol at a service station on the M1 at Donington Park in Leicestershire.
Copyright Press Association 2013