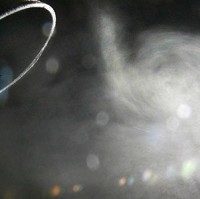 Almost one out of four British businesses are prepared to pay planned pollution fines rather than make their vehicles compliant with clean air zones, a new RAC Business survey shows.
Ministers hope to start launching ultra-low emission zones (ULEZ) in the capital in three years' time.
Vans and cars are set to follow two years after that and the initiative may be rolled out to other leading cities across the country.
About 23% of companies say they anticipate paying ULEZ fines rather than go through the trouble of getting a car, van or lorry that is compliant.
They claim the cost of the penalties will be cheaper than getting their fleets upgraded, according to the poll.
But Jenny Powley, a spokeswoman for RAC Business , believes accumulative penalties will cost them more than upgrading their vehicles.
She said: "It is a concern that there are a large proportion of businesses prepared to pay the charges instead of looking at alternative vehicles," she said.
"This is presumably because they think it will be more cost-effective to keep their old vehicles and pay the charges that they will be subject to, rather than invest in new compliant vehicles.
"It's a false economy to think you might save money by not ensuring your fleet is ready, but we can see that smaller businesses in particular will have concerns about the cost implication."
The RAC estimates that it will cost lorry operators £100 a time and motorists £12.50 for every car to enter ULEZ restricted zones with excessive emissions.
The poll of 500 companies finds that over one in four (27%) companies would already hit the ULEZ standards if the scheme were brought in today.
Copyright Press Association 2015