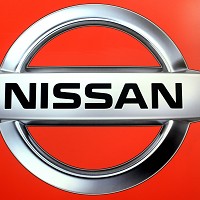 Car manufacturers proved they have a sense of humour with a string of pranks for April Fools' Day.
Nissan kicked things off as it announced a 'Gym' mode for its X-Trail and Qashqai crossover models, complete with state-of-the-art technology to track the fitness of drivers using the car's inbuilt display.
The name of Nissan's Director of Customer Welfare - Dr. P. Taka - should have set alarm bells ringing though.
Volkswagen revealed the Caddy Maxi Mini, a new variant of its popular van, with ultra-compact dimensions. It photochopped a picture of the Caddy van, promising a tight turning circle and easy parking.
Again, quotes from a certain Dr. Avin A'laf should have given the game away.
Vauxhall, meanwhile, declared it would be converting its Vivaro van into a 'Taxi Kebabi' for hungry partygoers after a night out, featuring spit rotisserie grills, salad bowls, a wide selection of sauces and chilli dispensers.
Unfortunately, its fictional spokesperson April Fulls meant people caught on a much quicker than it would have hoped.
Copyright Press Association 2015