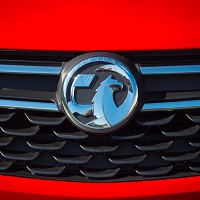 Vauxhall will recall a number of its Zafira models following reports of them bursting into flames.
More than 130 owners have reported overheating of the dashboard, which in some cases led to fires.
Director of communications at the manufacturer, Denis Chick, says there will be a recall once the root cause of the problem is identified.
In the meantime, he advises worried owners to get in touch with their local dealer for a free inspection.
The affected model is the Zafira B, built between 2005 and 2014, of which around 225,000 were sold in the UK. But Vauxhall admits it will have no idea how many of these are at risk until further inquiries are carried out.
Some owners have spoken of smoke coming through the dashboard vents and within a few minutes the car is on fire, while others have said there was no advanced warning of the fire.
While no one has been injured or involved in an accident so far, Mr Chick describes it as a serious issue.
He claims potential problems have been identified with the heating fan, pollen filter and resistor in cars that have been repaired using a non-Vauxhall approved component, which will be replaced in every vehicle free of charge.
Copyright Press Association 2015