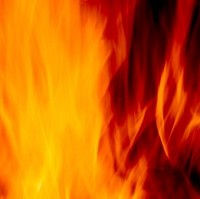 A car fire linked to a cooling fan has prompted luxury electric-car maker Fisker Automotive to recall one of its models.
The recall notice is for Fisker Automotive's Karma saloon and was issued after an investigation in to a vehicle fire in Woodside, California, on August 10.
The manufacturer said that dealers would contact customers and the cars would have their cooling fans replaced and another fuse installed for added protection.
Fisker said the fire had nothing to do with the car's lithium-ion battery.
The Karma can travel up to 40 miles on its battery and has a back up petrol engine.
Fisker have sold around 1,000 of the cars, which retail at £64,000, since last autumn.
Highlighting the need for adequate car insurance , they are not the only manufacturer currently recalling vehicles following fires.
Because of fires linked to short-circuits in power windows and door lock switches General Motors and Isuzu are recalling more than 258,000 vehicles in the US and Canada.
The recall covers Chevrolet TrailBlazer, GMC Envoy, Buick Rainier, Isuzu Ascender and Saab 97-X SUVs from 2006 and 2007, and is linked to salt and other chemicals used on winter roads.
According to the US National Highway Traffic Safety Administration, road-clearing chemicals can get inside the cars' doors and corrode the electrics, causing short-circuits and starting fires.
GM has reports of 28 fires, but does not know of any injuries.
Copyright Press Association 2012