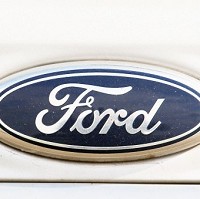 It was Fiesta time as Ford picked up a hat-trick of honours in the Sunday Times' annual Top 100 review of Britain's best cars.
The Ford Fiesta picked up best supermini, while its enhanced sister the Fiesta ST won best hot hatch and the Ford S-MAX claimed the top spot in the Multi-Purpose Vehicle category.
Last year Ford featured twice in the Sunday Times list, but the American giant has gone one better this year.
The Ford Fiesta is the UK's top-selling car and has already claimed a number of major awards this year.
The Sunday Times spoke highly of the car, saying of the Fiesta: "It's really very hard to say whether the car's greater appeal is its looks, or the fact that it is far and away the best car to drive among its rivals. No wonder that ever since it came out, the Fiesta has been Britain's best-selling car."
The Fiesta ST has a lowered chassis, more aggressive styling and a turbo-powered, direct-injection 180PS 1.6-litre EcoBoost engine.
The Sunday Times said: "For people who live in the real world, where budgets are micro-managed and journeys are often long and boring, it's possible this Ford could be the most significant hatchback of recent years."
Copyright Press Association 2013