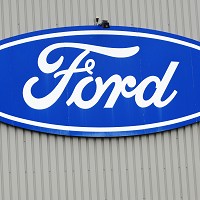 The Ford Fiesta has beaten a wealth of competition to be named CAP's Used Car of the Year, with judges describing it as "the perfect used car choice for motorists and used car dealers".
Praised for its consistent reputation for high reliability, experts also commented on the supermini's desirable image.
It was referred to as a car that defies the variations in consumer tastes, catering for every need of the population.
The award is unique in recognising the 'real life' qualities of a used car in what is traditionally a very competitive market.
Although it has been an impressive year for used cars, the Fiesta shone through due to the value it brings not only to its owners but to motor trade professionals who rely on strong products to make their living.
A member of the judging panel labelled Ford's supermini as "one of the great mass-produced cars", stating it still looks fresh even when an update is due.
Copyright Press Association 2012