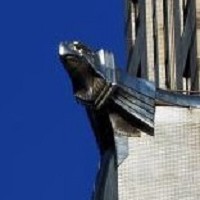 Fiat`s bailout of doomed US carmaker Chrysler will reportedly go ahead despite a stay imposed by the US Supreme Court.
Although the Italian company may legally walk away from the deal to acquire a controlling stake if it is not completed by June 15, a spokesman says it will not.
Things may not come to that, as Justice Ruth Ginsburg could quickly rescind the stay, brought to allow a challenge by three pension and construction funds.
Chrysler is meanwhile desperately seeking to cut a quarter of its dealers, a cost-cutting move that needs bankruptcy court approval and is being contested by more than 300 of the dealers concerned.
Chrysler has said that the Fiat deal is vital to stanch losses of $100 million (£62 million) a day. Transferring its Jeep, Chrysler and Dodge brands would help save 38,500 direct jobs plus those of its suppliers.
The pension funds want the full nine-member court to hear their appeal, and claim that they will suffer "irreparable harm" if the sale goes ahead.
Copyright © Press Association 2009