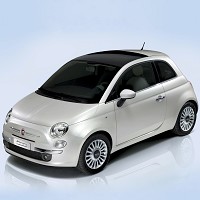 Italian car manufacturer Fiat has announced that it will not be attending a meeting with the German Government about its rescue bid for Opel due to "unreasonable" funding demands.
The company stressed that despite not showing for the talks, it was not retracting its offer for the European unit of General Motors and remains open and committed to take over discussions.
A statement from Sergio Marchionne, the chief executive officer at Fiat, said the company would be exposed to unjustifiable risks if it was to provide Opel with emergency funds while Berlin discussed the terms of bridge financing.
Marchionne went on to say Fiat would not be attending the talks because they would be centred on emergency funding for Opel.
Talks with German officials earlier this week ended without an agreed after General Motor said it would need funding of 350 million euros (£305m) immediately.
Fiat's plans to produce sex million cars each year in the future rest on the take over of GM's European operations, including Opel and Britain's Vauxhall. Fiat is also closing in on a deal to take a 20% stake in Chrysler, pending the completion of bankruptcy procedures in New York.
Copyright © Press Association 2009