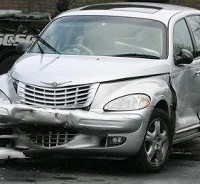 A fall in the number of people driving has placed vehicle repair firm Just Car Clinics under financial pressure, it has been revealed.
The company said that fewer people on the road had resulted in a smaller-than-normal number of collisions, adding that the recession had caused fewer drivers to claim for damage to avoid paying higher premiums and excess.
Just Car, which employs 620 people at 23 locations, said its pre-tax profits had fallen 13% to £563,000 as a result of such factors, with like-for-like turnover also dropping by 4%.
The company was able to off-set some of the losses by increasing revenue to £21.6m through acquisitions and by extending its services to include light repair and cosmetic work to cars.
Chairman David Hickey said: "Mandatory vehicle insurance means that the accident repair market is broadly insulated from the wider economic climate. However, reduced road usage has resulted in fewer collisions and this together with reluctance by retail customers to incur insurance excess payments, has adversely affected volumes across the industry."
Copyright © Press Association 2009