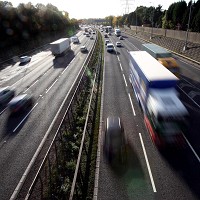 The number of recorded motor finance fraud cases tumbled by more than a quarter in the first quarter of the year, the industry's trade body has reported.
The Finance & Leasing Association said incidents of motor finance fraud declined by 27% in Q1 2012 compared with the same period last year..
It said there were 169 recorded cases of motor fraud, involving around £2.4 million of outstanding finance on the associated cars, in Q1 2012.
In common with insurance fraud, which adds to the cost ofcar insurance premiums, the industry is cracking down on motor finance crime.
And a further 1,687 attempted frauds were stopped by lenders and dealers at the application stage, saving more than £20 million.
The most common type of offence was first party fraud, in which a person either hires their car out for profit, applies for credit on behalf of someone else without informing the finance company, or otherwise misuses their credit account. This accounted for 37.3% of all cases.
Conversion fraud - selling a car still on finance - accounted for 34.3% of cases, while 21.3% were caused by offenders lying on their finance application.
Copyright Press Association 2012