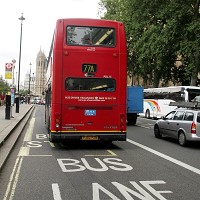 Bus and lorry traffic on UK roads is decreasing year on year, say Government statistics.
The Department for Transport reports that licensed buses are 6% down this year compared with 2005, and there are now 9% fewer licensed HGVs than there were in 2007.
The recession has been blamed for figures that show the number of licensed HGVs at the end of 2011 was the lowest for over 10 years.
The data show that by December last year the majority of Britain's 34.2 million road vehicles were cars (28.5 million).
The figures also reveal that Britain's most popular motor was the Ford Focus, with 1.4 million cars, and the Ford Fiesta (1.3 million cars).
Around 15% of cars in the UK are Fords, and the top five car manufacturers - Ford, Vauxhall, Volkswagen, Peugeot and Renault - supply almost half of the all licensed cars.
Copyright Press Association 2012