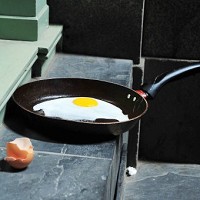 The developers of the "Walkie Talkie" - now dubbed the "Walkie Scorchie" - in central London have moved to prevent further damage from their skyscraper by announcing the erecting of a temporary scaffold screen.
The 37-storey unfinished building at 20 Fenchurch Street has been making the headlines for the wrong reasons this week after claims sunlight reflecting off it has scorched vehicles and damaged buildings on the next street.
Land Securities and Canary Wharf have been trying to find ways to resolve the issue in the wake of the complaints. The City of London has now granted approval for a screen to be put up at street level on Eastcheap.
The developers said in a joint statement: "This solution should minimise the impact on the local area over the next two to three weeks, after which time the phenomenon is expected to have disappeared.
"We are also continuing to evaluate longer-term solutions to ensure this issue does not recur in future.
"We have liaised extensively with local businesses to keep them informed throughout. We have decided on this course of action with their input and agreement."
Three parking bays in the path of the damaging glare will remain suspended.
Copyright Press Association 2013