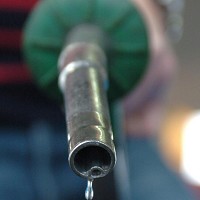 Motorists swamped a Tesco fuel station after they discovered that a faulty pump was selling petrol at 40p a litre for nearly a week.
The fuel station in Milton, Cambridgeshire, saw queues form outside the forecourt as more customers learned of the knockdown price.
The saving was so extensive that customers with a 50-litre tank could fill up for nearly £35 less than usual, as the petrol was more than 50p a litre cheaper.
An engineer was notified to fix the problem almost a week after the fault had first appeared, when staff heard one driver talk about the pump's low price on a local radio station.
"This was a technical fault at the pump and an engineer has now rectified the problem," said a Tesco spokesman.
"Although we always aim to keep prices down at the pumps, unfortunately, we could not maintain this price indefinitely."
Copyright © Press Association 2009