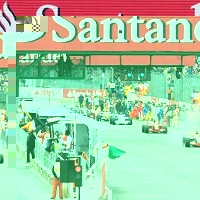 Drivers in Northamptonshire are advised to plan any journeys in advance this weekend to avoid the gridlock expected when motorsport fans descend on Silverstone for the British Grand Prix.
Thousands of enthusiasts from around the world will be joining UK fans hoping to see Jensen Button make it a seventh win this season for his Brawn GP team.
To help motorists stay in pole position, the RAC has provided some simple advice on how to navigate the predicted traffic chaos.
RAC Patrol of the Year, Prakesh Patel, said: "Grand Prix weekend is always pretty hectic around the Silverstone area. We all know traffic congestion is the pits so several measures have been put in place to ensure both local residents and fans aren't left fuming.
"The A43 will be closed to through traffic from 5am to 9pm on Friday, Saturday and Sunday with only race-goers heading to the Silverstone circuit having access. Local drivers will have access to the A43 between the M1J15a and Towcester and between Brackley and the Welsh Lane (B425) interchange. All other non-race traffic will be diverted along the A508, A422 and A421."
With several one way systems and diversions in place, race-goers have been advised to allow themselves plenty of time to reach the track and not rely on satellite navigation devices when travelling to the circuit.
Copyright © Press Association 2009