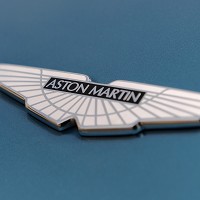 Motoring and movie fans flocked to see some of the rarest and most famous Aston Martins when they went on display at the weekend.
As part of the celebration's to mark the firm's 100th anniversary an array of vehicles, including cars rarely seen outside of private collections, were on display in Kensington Gardens.
The collection told the story of Aston Martin's origins in Henniker Mews, Chelsea, right up to its current global headquarters in Warwickshire.
As well as bespoke Zagatos, Bertone Jets and other unique cars commissioned by customers around the world, there were also seven cars used in James Bond movies.
Cars from the A3 - the oldest surviving car - to the Vanquish Centenary Edition were also on display, as well as a glimpse of the future and the start of Aston Martin's second century of car-making in the form of the CC100 Speedster Concept.
Even if the other owners of Aston Martin are not planning to use their cars for such high-octane activities as 007, they will no doubt make sure they get the best car insurance possible.
Copyright Press Association 2013