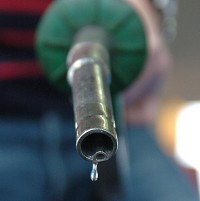 Housing is now the most expensive part of the family budget, overtaking transport for the first time in a number of years.
Figures from the Office for National Statistics (ONS) show that last year households spent an average of £68 a week on housing; which includes rent, fuel, electricity and maintenance but excludes mortgages.
In comparison, they typically spent £64.10 a week on transport during 2012 - down from £87.10 a week in 2001/2002.
The ONS said the rise in spending on housing is likely to have been driven in part by rises in gas and electricity prices.
It also pointed out that motorists have possibly responded to fuel price increases by cutting back on journeys, while the fuel efficiency of vehicles have also improved and diesel engines have become more popular - enabling people to offset the impact of rising prices at the pumps.
Spending on petrol (£16.40) combined with diesel (£8.20) accounted for almost two fifths of the transport costs.
More on average was spent per week on second-hand cars and vans (£11.90) than new cars and vans (£4.70), while £10.50 was spent on transport services like rail, tube and bus fares.
Copyright Press Association 2013