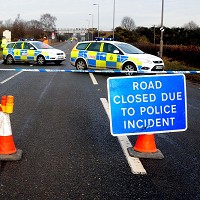 The number of people killed or seriously injured (KSIs) on the roads has shown a drop of 6% this spring, falling to 5,970.
A 7% fall was recorded in slight injuries over the same period, dropping to 41,910, while casualties in total - including deaths, serious injuries and slight injuries - was down 7%, to 47,880.
The level of child KSIs dropped by 14%, down to 610, while total child casualties over the period April to June showed a 16% decrease.
This marked the biggest fall in such statistics in more than 20 years.
But motorists have been warned against complacency, despite the downward trend - poor weather could have resulted in less traffic and less people on the road.
It is always wise to take the right preparations and precautions , no matter what the conditions are.
Reflecting on these figures, the Department for Transport said: "In general, single-quarter comparisons should be treated with caution as the data are more variable, and more subject to distortion by short-term factors such as unexpected weather.
In this context, it should be noted that Q2 2012 (April to June) saw extremely wet weather across England (where rainfall levels were more than double the 1981/2010 average in both April and June)."
The statement went on: "This wet weather is likely to have reduced levels of pedal cycle and motorcycle traffic in particular.
Provisional traffic statistics show a fall in overall traffic of 1.1% between 2011 Q2 and 2012 Q2, with a much larger fall in the other motor vehicles category (which incorporates motorcycles)."
Copyright Press Association 2012