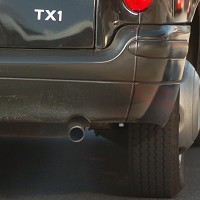 CO2 emissions from new cars have fallen over recent years, new figures suggest, with executive cars showing the biggest improvements.
There was an average fall in CO2 emissions of 4.2% for new cars in 2011, while there has been a 23% drop since 2000, according to data from the Society of Motor Manufacturers and Traders (SMMT).
Executive cars are at the front of the pack with an average 9.5% decrease in emissions last year and a 34.9% fall since 2000, though the Mini sector boasted the lowest average emission levels of new vehicles in 2011 at 107.8g of CO2 per kilometre.
The average figure across all types of new car last year was 138g/km, which although was a 4.2% year-on-year fall it still exceeded the European legislative target of 130g/km.
Motorists treating themselves to brand new cars - which were 18% cleaner than the UK average in 2011 - are advised to ensure they take out a suitable car insurance policy to protect their pride and joy.
Copyright Press Association 2012