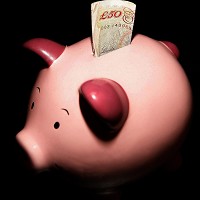 Premiums for car insurance have reportedly fallen this year but remain at variants across the UK, new statistics have shown.
The average cost for annual comprehensive insurance policy totalled £816 at the end of last month, according to the latest figures released by risk management firm Towers Watson - making now a better time than ever to explore competitive car insurance deals.
Average premiums for women fell by 3% year-on-year, reducing the cost for a comprehensive policy to £751, but women in some parts of the country are facing disproportionate increases in their car insurance costs. In Manchester and Merseyside, women have been subjected to hikes of 9.7%.
Similarly, while men saw an average decrease of 1.8% to £869, some young male drivers are shelling out in excess of £5,000 a year for comprehensive cover.
The most expensive policy came in at £5,530 for a young male driver based in the Manchester/Merseyside area, while one woman living in inner London is reportedly paying £3,181.
Copyright Press Association 2012