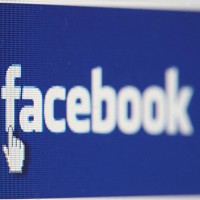 A man from South Yorkshire who advertised on Facebook for a fall guy to take his speeding penalty points has been sentenced to five months in jail for perverting the course of justice.
Scott Woodburn, 32, paid Daniel Baggaley £250 to pretend that he had been driving when his vehicle was snapped exceeding the speed limit on the A61 Halifax Road in Sheffield on November 6, 2011.
Woodburn, of Hill Crest Road, Rotherham, posted on Facebook offering payment to anyone who would accept his penalty points, South Yorkshire Safer Roads Partnership said.
Baggaley, who does not hold a driving licence, agreed to the deal and admitted the speeding offence in exchange for money, Sheffield Crown Court heard.
While Woodburn's case was based on a deception, allowing a non-registered driver to get behind the wheel would automatically invalidate the owner's car insurance policy, leaving them to foot potentially large repair bills from their own pocket in the event of a crash.
Woodburn refused to co-operate throughout the investigation and only pleaded guilty when the strength of evidence against him became overwhelming, a spokesman for the partnership, which represents organisations including police, councils and the Highways Agency, said.
The custodial sentence "will send a warning to anyone who would consider anything so irresponsible", highways officials said.
As well as his five-month prison sentence, Woodburn has also been disqualified from driving.
Copyright Press Association 2013