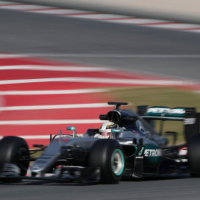 Motorists of the future could be driving around in lighter, more fuel-efficient cars thanks to technology used in Formula 1 racing.
For a consortium that is using the carbon fibre technology - also used on space satellites - to develop greener cars has been given a share of £38.2 million worth of government funding.
The consortium, which includes Nissan and Jaguar Land Rover, is to get £1.7 million so it can advance its research.
Experts behind the project hope it could result in the weight of steel components in cars like the Nissan Leaf being slashed by more than 50%.
That, they say, could enable electric cars to be driven 25% further after being charged. Lighter cars that run on petrol or diesel, meanwhile, would be more fuel-efficient.
The Government is to share the money between over 130 projects, following a competition that was launched last autumn to encourage firms to come up with ideas to cut vehicle emissions.
It is hoped the winning projects will start unveiling prototypes within the next couple of years before putting their ideas on the road in the early 2020s.
Transport Minister Andrew Jones says it is hoped the investment will see greener vehicles being developed, resulting in lower running costs for motorists and cleaner vehicles on Britain's roads.
Other projects receiving a share of the money include one led by Sheffield-based Faradion Ltd. It is aiming to reduce the cost of electric car batteries by using cheaper sodium-ion technology
Funding for the projects comes from the Office for Low Emission Vehicles and Innovate UK.
Copyright Press Association 2016. Motoring News articles do not reflect the RAC's views unless clearly stated.