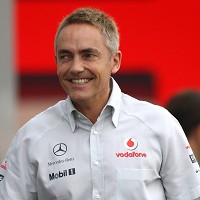 South Korea is set to host a Formula One Grand Prix next year, but the news has not been welcomed by everyone within the sport.
McLaren team boss Martin Whitmarsh believes a more sensible option would be to try and regain a foothold in the US, where the sport plays second fiddle to homegrown series such as NASCAR.
If the Korean race is ratified by F1 supremo Bernie Ecclestone, it will bring the tally of races to six, about which the Formula One Teams Association reportedly has reservations.
Says Whitmarsh: "We hear stories it's the Yeongnam-based circuit, four or five hours from anywhere, there's no infrastructure, no hotels, no-one can get there. It's going to make it difficult for fans and difficult for media."
The race is pencilled in to take place on October 17, and if Montreal, as mooted, is added to the 2010 calendar as well, it will bring the total number of races next year to 19.
Copyright © Press Association 2009