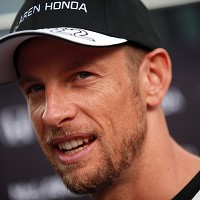 Four Formula 1 stars are lending their support to an anti-drink-drive campaign that encourages motorists to sign a pledge to never drive a car while drunk.
Jenson Button, Fernando Alonso, Mika Hakkinen and young McLaren driver Stoffel Vandoorne tore around the Green Car Park at Wembley Park in a succession of McLaren supercars as part of the #JoinThePact initiative.
DJ Chris Moyles also attended the event, which included a chance for lucky competition winners to ride in the passenger seat as the motor-racing stars showed off their driving skills.
Some guests even got to ride in the futuristic superfast Caparo T1 - one of the most notorious production cars currently made for UK roads.
The organisers of the event, Johnnie Walker whiskey, hope the Caparo will stick in people's memories as a constant reminder to never drink and drive.
Join the Pact, Johnnie Walker's worldwide responsible drinking initiative, has already secured more than 2.5 million pledges from people who have vowed to never drink and drive, which is half-way towards its target of five million.
Explaining his reasons for taking part in the campaign, Mika Hakkinen said stories in the newspapers or on TV about someone who has killed a mother and a couple of children on the street after driving while drunk inspired him to help raise awareness of the dangers of drink-driving.
Getting drunk and driving a car is "really stupid", he said, urging everyone to help save lives and Join the Pact.
Copyright Press Association 2015. Motoring News articles do not reflect the RAC's views unless clearly stated.