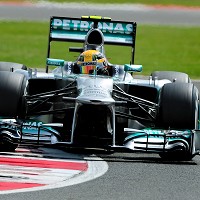 London could host a Monaco-style Grand Prix on the city's streets with local authorities being handed powers to give the green light to motor races on public roads.
Prime Minister David Cameron made the announcement during a visit to open a new engineering facility for F1 team Williams in Oxfordshire, saying it would mean "more races, more events, more money coming into our country".
Permission to grant such races on public roads currently has to be given by Parliament, but Mr Cameron said the Government will be changing the rules so that local councils will have the power to sign them off.
He described F1 as an "amazing success story" in the UK, with eight of the 11 constructors based on British soil. There are 41,000 people employed by around 4,300 firms in the industry in Oxford alone, he said.
And he's not the only high-profile politician to give his backing to such an event. Mayor of London Boris Johnson is also believed to be in favour of the capital staging a Grand Prix.
Under the legislation, local authorities would be responsible for ensuring all health and safety precautions were in place and would have to consult with local residents before giving any plans the green light.
Copyright Press Association 2014