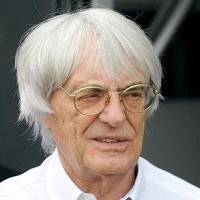 Formula One chief Bernie Ecclestone is worried that Renault may pull out of the sport because of the probe into Fernando Alonso's victory in last season's Singapore Grand Prix.
The FIA is investigating Nelson Piquet's crash on the 14th lap, which it is claimed may have been deliberate in an attempt to help Renault's double world champion Alonso win the race.
After speaking to the Renault team principal Flavio Briatore, Ecclestone said that the Formula One boss insisted that he knows nothing of the claims.
He told The Times: "This is not the sort of thing we need at the moment."
Expressing his fears over Renault's withdrawal, Ecclestone continued: "Them leaving the sport is a danger, obviously. I mean, I hope that it isn't like that, but it's the sort of thing that might happen."
He added: "What I know, I can't say, to be honest with you. All I know is that Flavio is insisting that he knows nothing about it."
He said the FIA, who are looking into the matter, are trying to get to the bottom of the situation.
Nelson Piquet, Alonso's then team-mate, was axed by the French manufacturer last month after a string of poor results.
Copyright © Press Association 2009