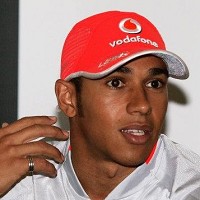 An international campaign to cut the number of deaths on roads around the world has received the support of Formula One star Lewis Hamilton.
Studies show more than one million people from countries across the globe die in traffic accidents each year. The Decade of Action initiative aims to halve the number of fatalities by 2020, saving about five million lives and preventing 50 million serious injuries.
The 24-year-old said: "I want to use my profile as world champion to do what I can to help raise awareness about global road deaths - and what can be done to prevent them."
A study by the Make Roads Safe campaign is calling on governments around the world to pump £183 million into preventing road deaths.
Projections by the World Health Organisation show road accidents are on course to become the leading cause of disability and premature death for five to 14-year-olds by 2015.
Speaking at the launch of the new report, Hamilton said: "In the UK we have made great progress on road safety, but much more can be done. We need a global Decade of Action to cut the number of deaths by half.
"It is an ambitious vision, but not an impossible one. And it could help to save millions of lives."
Copyright © Press Association 2009