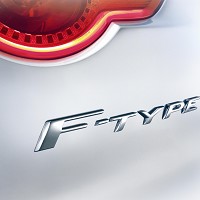 Jaguar's all-new aluminium F-TYPE will be officially unveiled to the world at the Paris Motor Show next month.
The two-seater sports car will make its global debut in the French capital on September 27 after previously being showcased as a prototype.
Consumers will get the chance to buy the convertible in three different petrol engine sizes, ranging from a basic 340PS to Jaguar's brand new 3.0-litre supercharged V6 or a 5.0-litre V8, while the car comes equipped with Stop/Start technology and rear-wheel drive.
Adrian Hallmark, global brand director for Jaguar Cars, said: "The unveiling of the F-TYPE in Paris will be a truly significant day in Jaguar's history as it will mark the company's return to the sports car market, a market it originally helped to create.
"The F-TYPE will break new ground by delivering stunning sports car performance while vividly demonstrating Jaguar's cutting-edge engineering technologies and world-class design excellence.
"The next step in Jaguar's sporting bloodline is about to become reality."
Copyright Press Association 2012