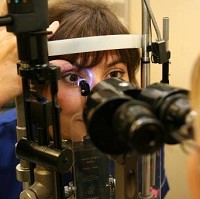 A number of motorists dealing with poor eyesight may be putting themselves and others at serious risk on the road, according to a new poll.
A survey by the College of Optometrists found that more than one in 10 (13%) people who experience problems with their eyes leave it years before seeing an expert, while over a third (36%) leave it months.
The College, which surveyed 2,000 people for the study, said most people should have their eyes examined every two years. Despite this, one in 10 people said they had never been for a test.
Eyesight can deteriorate over time, sometimes affecting an individual's ability to focus on things in the near or far distance. This is especially dangerous for drivers, who need to be able to see hazards from long off, as well as their dashboard close up.
Dr Susan Blakeney, clinical adviser to the College of Optometrists, said that while people value their eyesight highly, many don't give their eyes enough attention.
Dr Blakeney said that while regular tests can keen vision healthy, it can also provide an early diagnosis of conditions like cataract, glaucoma and age-related macular degeneration which could lead to sight loss.
She said a regular eye test should form part of everyone's health routine.
Copyright Press Association 2014