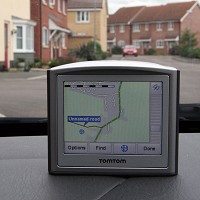 Cars are becoming extensions of people's homes with billions of pounds worth of items are stored in vehicles across the country, research has revealed.
Up to 7 million motorists store items worth more than £200 in their cars while 2.8 million drivers keep more than £400 of goods in their vehicles, according to a survey by Confused.com
The figures are made more alarming by the fact that a car is broken into every 13 seconds in the UK.
Nearly a third (29%) of Londoners blame a lack of space in their homes for the makeshift storage solution.
The cost of car insurance could also rise for 25-34-year-olds after it was revealed that one in five of the age group hoard items including sat navs, books, glasses and golf clubs in their boots.
Forgetfulness is also a factor with nearly three in four people claiming they often leave items in their cars by accident.
Will Thomas, head of car insurance quotes at Confused.com, says: "Undoubtedly, leaving any item in a car will increase the chances of theft."
Copyright © Press Association 2009