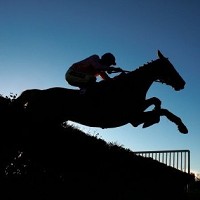 Those living in Exeter are more likely to break the legal speed limits than those anywhere else, a new survey suggests.
The Masternaut poll of 2,000 motorists also finds that drivers speed more in a company car than they do in their own vehicle.
The telematics provider's research found that Exeter topped its speedster' league table.
Well over eight in 10 (84%) residents of the Devonian city confessed to breaking speeding laws.
Offenders who are caught exceeding the limit face a minimum three points on their licence plus a fine of £100.
They are also likely to face higher car insurance premiums when their ban expires.
These penalties have not deterred drivers in York though, the survey suggests.
As many as 64.9% of its drivers admit to speeding here, while Leeds (60%), Leicester (58.9%) and Oxford (58.1%) make up the top five.
Cardiff drivers seem to be the most careful with only 23% admitting to breaking speed limits, the report found.
It also showed that nearly one in two Britons who have a driving job admit that they speed when at work.
Masternaut chairman and CEO Martin Hiscox called the speeding results "surprising".
Copyright Press Association 2014