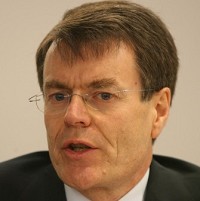 A man who faced criticised for the way Heathrow airport coped with winter weather problems during his six-year reign as chief executive has been tasked with running the country's motorways.
Colin Matthews says, as non-executive chairman of the Highways Agency, his target will be to make England's motorways and major A-roads work better for motorists and the UK economy.
He is set to take up his role at the beginning of September, taking over from Alan Cook who has been in the post for just over three-and-a-half years.
Mr Matthews is set to be paid £130,000 to work at least 78 days each year.
Patrick McLoughlin, the Transport Secretary, said the appointment highlights the Government's commitment to transforming the country's highways.
The Highways Agency is set to become a Government-owned firm, a move the Coalition says will make it more accountable to motorists and MPs and save £2.6 billion worth of taxpayers' money by the mid-2020s.
Copyright Press Association 2014