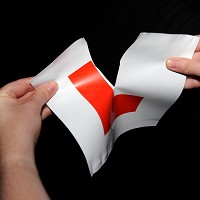 An upcoming event will offer young drivers the opportunity to have their driving ability assessed, with prizes awarded on the day.
The open day, on January 27, will be run by former British Touring Car Champion John Cleland and relaunches the Young Driver Support Programme.
The event provides a chance for young drivers to take part in an observed drive with a qualified IAM observer, which culminates in an assessment.
Each winner on the day will receive a voucher for a one-day skid pan driving experience in Fife at Knockhill racing circuit.
As part of the Young Driver Support Programme, Cleland has sponsored 30 young drivers over the past year to complete their Advanced Driving course with the IAM Borders group.
Cleland has been using his own money to reimburse drivers under 26 who have undergone the IAM Skill for Life programme and passed their test. Following the relaunch of the scheme he is hoping for more passes in 2013.
Cleland said: "If I had been offered the chance of further training when I was young I would have taken it, as I know back then I made some mistakes with my driving."
The open day will be held at the sponsor's own Volvo Dealership in Galashiels.
Copyright Press Association 2013