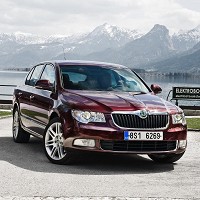 Used-car owners with European models could save a packet as the vehicles are the cheapest to repair in the long run, new statistics revealed.
Warranty Direct's latest Manufacturer Reliability Index found that although European cars were less costly to fix, vehicles built by Japanese manufacturers were most reliable.
Honda was named the most reliable of all the brands, with Mazda and Toyota coming in second and third. All three Japanese manufacturers registered problems with less than 14% of their products.
Meanwhile, Land Rover sat at the bottom of the table, recording a 47% failure rate, while French car giant Renault and Swedish firm Saab also faired badly.
Despite Porsche models being rated among the most reliable in 10th place, the German luxury motors was named the most expensive to fix in the survey, with the average repair bill equating to £793.05.
Skodas proved the cheapest to repair at an average £215.94, while fellow Euro-manufacturers Citroen, Renault, Peugeot, Ford, SEAT, Vauxhall, Volkswagen and Fiat and Japanese Honda were also among the most cost-effective to fix.
Copyright © Press Association 2009