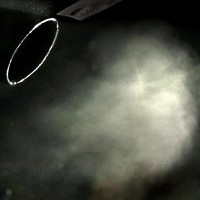 Motorists could face anti-road pollution measures quicker than originally anticipated, thanks to a new European ruling.
The European Court of Justice (ECJ) is forcing UK ministers to act urgently to tackle the country's air pollution problem.
This is in direct response to the UK failing to hit European Union (EU) targets surrounding nitrogen dioxide.
Power stations and motor vehicles cause this pollutant, which contributes to air pollution that results in 29,000 people dying prematurely every year.
Drivers in London should soon notice "ultra-low emission zones" to tackle the issue. These are expected to be eventually rolled out across the UK.
Only three of 43 UK areas met nitrogen dioxide targets during 2010. Sixteen of these areas would still not hit the targets if the deadline was put back to 2015.
ClientEarth, the environmental solicitor-based organisation which initiated the case, says that some areas, including Leeds, Birmingham and London, would not even hit the targets 20 years after the initial 2010 deadline.
The ECJ says UK lawmakers must make ministers draw-up proposals to reduce nitrogen dioxide in the air as quickly as possible.
ClientEarth says the ruling should speed up the Government's anti-pollution time frame.
Copyright Press Association 2014