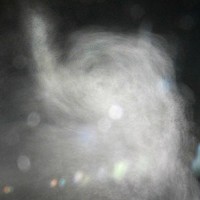 All new European-sold cars will be subject to a new emissions test from 2017 before they are deemed roadworthy.
The move comes amid claims that present fuel economy tests are out of date and give the wrong impression.
European Commission (EC) officials have sanctioned Real Driving Emission (RDE) tests, which will, unlike before, include out-of-lab driving to give more realistic results.
RAC chief engineer David Bizley said: "The existing NEDC fuel economy test for new cars had been widely criticised - in some cases results from the test bore little resemblance to the sorts of emissions generated through real-world driving.
"It is a positive step that improved testing is finally moving outside the laboratory, and the RAC will be liaising closely with organisations that monitor the new test to understand just how much more accurate it is."
The move dovetails with British plans to reduce environment-harming vehicle emissions. This spring Mayor of London Boris Johnson announced plans for ultra-low emission zones (ULEZ) to be launched in the capital's heart in 2020.
Motorists face daily £12.50 charges if they fail to hit strict new emissions standards. The fee will rise to £100 for drivers of buses, coaches and HGVs.
Meanwhile, 12 cities are battling to become ULEZ areas elsewhere in the country, including Dundee, Leicester and York.
Emissions Analytics and Sunday Times newspaper researchers found that several Euro 6 diesel-powered motors greatly exceeded lab-tested results when driving in the real world.
The typical variance worked out at well over four-times the legal ceiling - with some far worse, especially when it came to NOx emissions.
Nick Molden, CEO of Emissions Analytics, says that carmakers have anticipated the change and improved procedures and their results are "mixed" but "encouraging".
The study found improvements on the departing Euro 5's levels of emissions to hit almost 50%. Euro-wide carmakers had concurred that a fresh, updated RDE test was required to improve testing of NOx emissions.
But ACEA, the body representing Euro-wide car motor manufacturers, said that RDE talks had not yet finished by any stretch of the imagination.
ACEA secretary general Erik Jonnaert wants greater clarity. He said his organisation urged the EC to present a complete RDE plan before the end of July, claiming o fficials need to press on as regards making clear every testing condition.
This, Mr Jonnaert added, would make sure that strong RDE rules would begin in September 2017.
The official added that vehicle manufacturers are concerned about the EC's "piecemeal approach" towards drawing up the emissions plans.
He said that more guidance would help manufacturers to design and develop cars in advance in step with future new requirements.
Copyright Press Association 2015