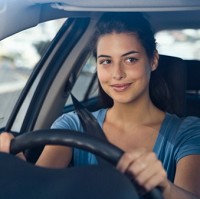 European laws have been passed that mean insurance policies will now be gender-equal, with an end to the discrimination that some drivers believe to be unfair.
The European Court of Justice has ruled that providers should not take a client's gender into account when giving a quote for car insurance.
This means that female drivers can no longer enjoy concessions on car insurance because of the lower risk they are believed to pose compared with men.
Until now, young women have benefited from paying premiums of around half of those for young men. Yet some experts believe that price hikes on premiums for safe drivers may not be severe, provided that providers can find alternative ways of assessing a driver's responsibility on the road.
However, some young women drivers may be forced to shop around to find the best deals. At the same time, some men could enjoy a decrease in the cost of car insurance.
Although some drivers may be worried about the changes the new rules will incur, experts say that motorists should not abandon their policy without due care. They could face a penalty charge, which would then affect their bonus earned as a non-claimant.
Copyright Press Association 2012