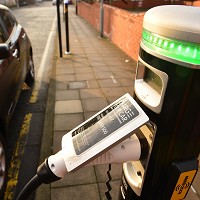 Clean cars are driving a boom in ethical spending, new research suggests.
The latest annual report on ethical spending published by Ethical Consumer magazine reveals sales of electric, hybrid and other low emissions cars grew by a whopping 78% in 2013.
That equates to almost £5 billion of the £32 billion spent on ethical goods and services during the 12-month period.
Low emissions
New car sales are soaring. This includes sales of electric, hybrid and other low emissions cars, as motorists go green in a bid to do their bit for the environment and benefit from cheaper running costs.
Purchasing a low emission car helps to reduce your impact on the world around us, as all petrol and diesel engines increase the concentration of greenhouse gases leading to climate change and have a detrimental impact on air quality.
It also has the potential to reduce your fuel and tax bill by a considerable amount. Prices at the pumps continue to burn a hole in our pockets, plus tax can seem excessive. Yet clean cars can ease the burden of both.
While the initial cost of such vehicles can appear expensive, they are worth it in the long run.
Early adopter s
Rob Harrison, co-editor of Ethical Consumer magazine, says early adopters - the people who try out new products first, like motorists getting behind the wheel of cleaner cars - continue to lead the way to a more sustainable future.
Overall spending on ethical goods and services grew by a massive 9% in 2013, according to the recent report, outstripping the wider economy, which grew by 1.9% during the same period, to be worth £32 million.
While spending on electric, hybrid and other low emissions cars stole the headlines with growth of 78%, worth around £5 billion, ethical cleaning products were up 33% and green electricity tariffs rose 58%.
Spending on ethical food and drink jumped by 8%, plus 20% of shoppers are boycotting specific products or retail outlets due to concerns about human rights, labour standards, animal welfare and tax avoidance by companies.
Copyright Press Association 2015
%20http:/www.rac.co.uk/advice/motoring-news/new-record-set-for-new-car-sales (New car sales)