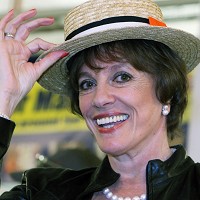 TV presenter and prospective MP Esther Rantzen has joined the Institute of Advanced Motorists (IAM) after passing her advance driving test.
The Parliamentary candidate for Luton South passed the 90-minute test first time while driving Toyota Prius.
Writing in the summer edition of the IAM members' magazine Advanced Driving, Esther revealed that she had enjoyed focusing on skilled driving.
She said: "My advanced driving test with the IAM was a gift from a friend. At first I thought it might be an insult because I assumed he thought I needed further training. But when I passed, I decided it was a tribute, and I have thoroughly enjoyed focusing on skilled driving."
To pass the advanced driving test, candidates need to show they can make safe progress on urban roads, rural areas and motorways.
The examiner - an advanced police driver - will ensure the candidate is in the right lane, doing the right speed at the right time.
Copyright © Press Association 2009