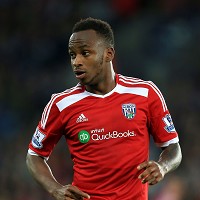 One of the England football squad's newest recruits faces a police interview early next month after his arrest for suspected drink-driving.
Saido Berahino was stopped after driving fast along the southbound M6 next to junction 20 after midnight on October 22.
Police interviewed the West Brom striker, who was called into Roy Hodgson squad this month for matches against Slovenia and Scotland, and he was bailed.
If convicted, Berahino could face a driving ban of at least 12 months, a fine of up to £5,000 and even a six-month jail term. In addition, he would probably face increased car insurance premiums if and when he returned behind the wheel.
Berahino, 21, was arrested near the Cheshire village of Lymm.
The highly-rated goalscorer comes from Burundi in Africa. His family moved to Birmingham to begin a fresh life when he was 10 to escape the war-torn country.
He did not play in the recent internationals in either of the games.
Copyright Press Association 2014