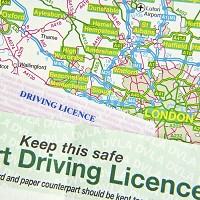 The DVLA has moved to clear up the common queries from motorists resulting from the announcement it will not be issuing paper counterparts to driving licence photocards from January 2015.
Anyone searching for information that would have been on paper licenses will be able to do so by contacting the DVLA online, on the telephone or by post.
Drivers who are using their paper licence because it was issued before the introduction of photocards in 1998 should keep using it, but if they make any changes or renew their licences they will just get a photocard in the post.
There will be no change to the licence status, the types of vehicle they are entitled to drive or the penalty points they have accrued.
Those with both a photocard and paper licence can destroy the paper version on or after January 1, 2015 but not before.
The paper counterpart will still be accepted for a change of address, but this can also be done online.
Businesses and organisations that use the paper counterpart to check driver details will soon be able to access a new online enquiry system to look at the information far quicker than current means, but these will remain available.
Copyright Press Association 2014